Berlin Motors USC forms with numerous well-known partners
at home and abroad form a comprehensive network in logistics with regular departures for the transport of general cargo shipments.
Germany, Europe & worldwide general cargo shipping:
Thanks to a large and very well-structured logistics network, we are able to deliver nationally and internationally. 
Online status query (track and trace) for container shipping

Meaning general cargo: 
General cargo is transport goods that can be shipped individually. A distinction is made between the following piece goods:
Package: the smallest unit of a shipment

Piece: several packages that are sent together as one shipment unit (e.g. a loaded pallet)

Groupage: a collection of the same or different pieces to make the best use of the space of a means of transport. The term groupage is also often used as a synonym for general cargo
Preparation for shipment:
Before shipping – collect all information. 

We need: Address of the loading point & unloading point 

All information about the goods to be transported, i.e. dimensions, weight and the type of packaging are required. If it is dangerous goods, precise dangerous goods information is required.
Packing piece goods
The following packaging materials are recommended:
bubble wrap

duct tape

ratchet straps

edge protection

Bracket on which

n the engine can be safely placed on the pallet
It is not possible to send groupage goods or general cargo without transport-safe packaging. The risk of your goods being damaged during reloading is very high without suitable packaging.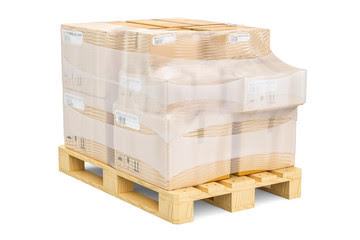 Safe shipping 
It is not correct that general cargo or freight that is to be sent with a forwarding agent is automatically insured. So if you want to insure your general cargo, you should take out separate insurance for it. 
Packing tips in the forwarding agency
The shipment of goods on Euro or one-way pallets
Pallet shipping is one of the most common methods for shipping goods. Heavy and large goods can be transported on a pallet. It is important to pack the goods in cartons, wrap them or shrink-wrap them to protect the goods from damage.
Packing tips for choosing the right pallet
From 30 kg you have to place your goods on a pallet for shipping. When shipping pallets, you can choose between a Euro pallet and half or one-way pallets. The difference is that loaded Euro pallets are exchanged for empty Euro pallets upon delivery. Disposable pallets, on the other hand, are considered packaging material and become the responsibility of the recipient upon delivery. Euro pallets are significantly more stable than disposable pallets.
Packaging tips for cardboard and filling material
The padding should be under, over and between the goods and the sides of the box. Alternatively, you can pack your goods with strong foil. It should definitely be ensured that the entire packaging is fixed with a suitable adhesive tape so that nothing can come loose during transport. suitable for professional upholstery:
styrofoam

foam

packaging chips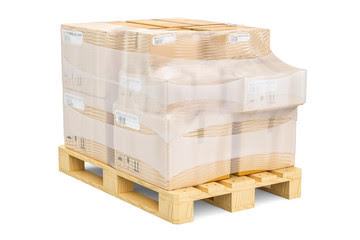 Packaging tips Fixing on pallet
Secure transport is supported by the fixation on the pallet. Strapping bands or tension belts are very suitable. Advantage of strapping: Use as a disposable product. Environmentally friendly alternative: reusable tension belts.
Now only the package label has to be attached, then the goods are ready for dispatch. It is best to stick the shipping label on top of the box/goods so that the package does not have to be tilted when scanning.