Retrofitting / conversion work for imported vehicles, especially US vehicles.
The conversion of US vehicles to European standards is inevitable in Germany. All vehicles from non-EU countries - especially the USA - differ in many components from the permissible European standard, which is why imported vehicles must first be converted to the European standard. First and foremost, this concerns lighting, compliance with exhaust gas and noise regulations and safety regulations. Regardless of whether it is a vintage, youngtimer or new vehicle, we will help you to get your vehicle including full acceptance on the German roads.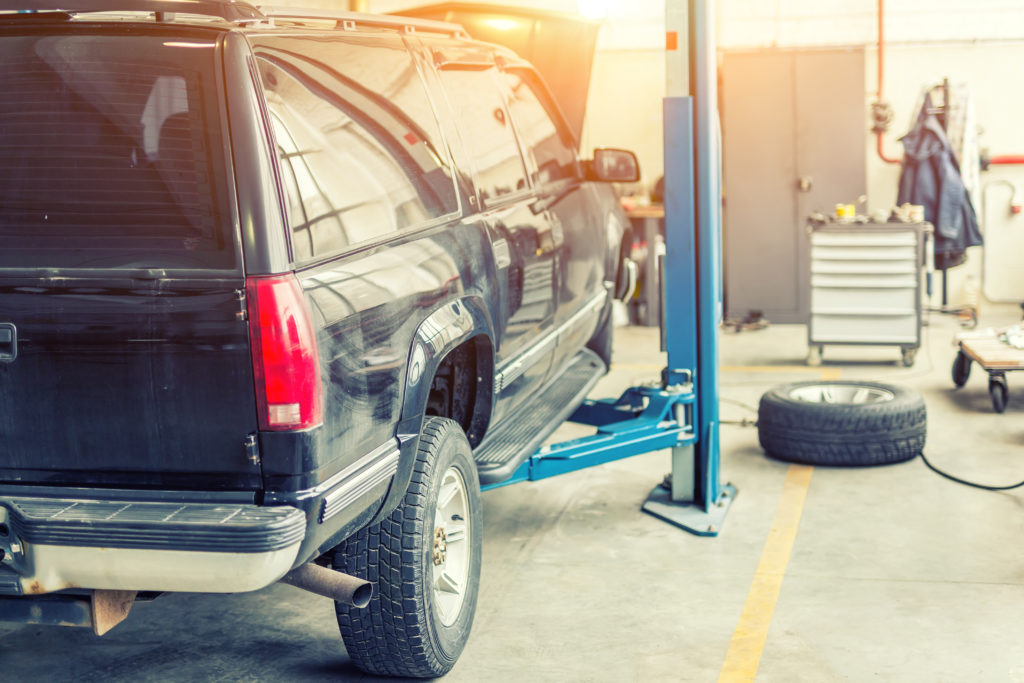 In order to allow vehicles from abroad (third country) in Germany, a technical conversion and a full acceptance according to §21 StVZO is necessary. The full acceptance according to §21 is to be applied to all vehicles that have already been registered and are therefore no longer new vehicles. Vehicles that are not intended for the European market do not have a type approval and cannot easily be registered in Germany.
An application for an operating permit must therefore be made at the licensing authority. At the same time as the application is submitted, the report of an officially recognized expert must be submitted. This report contains a very extensive and precise description of the vehicle's technology. The report must contain a technical description of the vehicle to the same extent that is required for the issue of the vehicle registration document. This means that a large number of individual reports have to be drawn up, which relate, among other things, to the exhaust gas behavior, the braking performance, the operating noises (stationary and driving noises), the lighting technology and the electromagnetic compatibility. A data sheet is then created from all of these individual reports / certificates, which forms the general basis for the acceptance. If the vehicle does not comply with the applicable regulations, additional exemption permits must be applied for.
The following technical modifications must always be carried out:
Parking light white (parking light orange no longer permitted)
Orange indicators (red indicators are not permitted from model year 81)
Rear fog light with control switch in the driver's field of vision
Replacement of the main headlights if the E label is missing or
Evidence from a lighting expert opinion
In the case of xenon main headlights, retrofitting a headlight cleaning system and, in some cases, headlight range adjustment is mandatory.
Drive in the chassis number on the passenger side ((front carrier)
Which reports / certificates are generally required:
Emissions certificate
(tested according to Directive 70/220 / EEC or Regulation (EU) 715/2007 in the respectively valid versions)
Lighting technical report for lighting equipment without E-approval
(Gutachten des akkreditierten lichttechnischen Labors)
EMC certificate (electromagnetic compatibility) from year of manufacture 2002
(tested according to guideline 72/245 in the currently valid version)
Brake report
(checked according to 71/320 / EEC or VdTÜV Merkbl. 754 in conjunction with §41 StVZO)
Noise reports
(tested according to Directive 70/157 / EEC in the currently valid version)
Performance / maximum speed / dimensions / weights / tires
.. important for importing cars. The term homologation is becoming increasingly important, especially for the automotive industry. To be eligible for approval, vehicles must be configured in such a way that they comply with country-specific legal requirements.
Today's challenge for the automotive industry is mainly to meet numerous emission regulations. The regulations are very different around the world. While some countries do not have any regulations for approval and homologation at all, others are very strictly regulated (e.g. EU, Japan, etc.). The guidelines are sometimes so complex and different that the technical implementation for the vehicles requires extensive and forward-looking planning.
For the international sale of motor vehicles and motor vehicle components, operating licenses according to the regulations of the destination countries are essential. Here the specialist speaks of homologation.
We have specialized in the retrofitting and approval of these vehicles and offer you a complete service in our master workshop and at fair prices.