VIP Car Check
Have you found a vehicle and want to buy it? Protect your investment with a vehicle inspection by Berlin Motors.
Buy vehicles online safely with our inspection service.
Berlin Motors can organize on-site inspections within the USA, Canada, Dubai and Germany and provide you with an independent second opinion on the condition of the vehicle.
A vehicle inspection will ensure that what you see online is what you get. This way you can get a better idea of what you are buying remotely.
Our on-site vehicle inspections are carried out in the USA by a US mechanic. You will receive an electronic report processed according to points, as well as a list of all possible problems with the vehicle. Photos will be created and made available to you.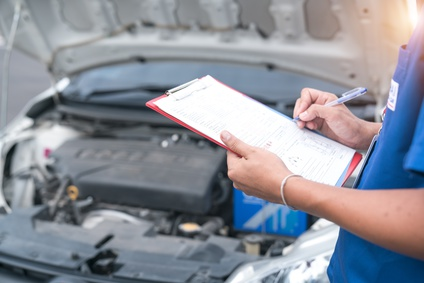 Our mechanic inspection includes:
20 - 40 pictures of the vehicle

Test drive

Check for accidents

Condition report

75 point inspection report
The inspection is carried out by a mechanic within 2 to 3 days. You will receive a detailed, digital report that lists all defects found and also receive photos that document the condition of the vehicle.
Our 100 point VIP spot review includes:
100 pictures and videos of the vehicle

Check for accidents

Checking the on-board computer and the electronics

Check for engine and transmission leakage

Test drive

Free history report for the vehicle (possible from model year 81)
Our VIP Car Check also checks the vehicle's on-board computer and electronics. You will receive a report on the condition of the electronic components in which all deficiencies and errors that have been found are listed, as well as additional photos that document the condition of the vehicle.